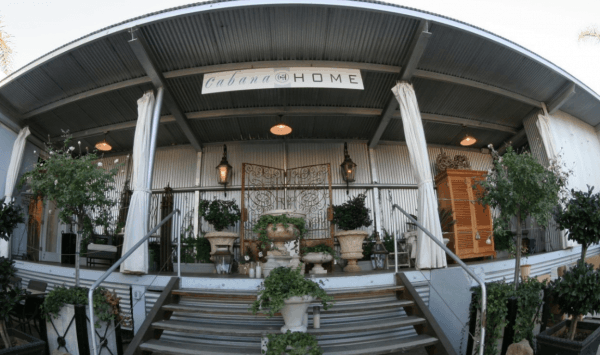 Cabana Home has something for every room in the house. Looking for indoor or outdoor furniture? Our knowledgeable staff at our Santa Barbara store is ready to help you find that perfect sectional couch, love seat and sofa combo. You don't need all new furniture? Cabana Home specializes in one of kind beautiful accent furnishings such as luxurious lighting, exotic chests and cozy loungers to fit any home and budget.
Need home office furniture that can give you some upscale drama in your spare room? Browse our State Street showroom for desks, secretaries, and bookcases that would make anyone jealous. To complete your office, add unique artwork to give your room that intellectual or scholarly vibe you desire.
We all know the dining room is the focal point of your home and the center of most if your parties. Our interior designers will help you find a dining table in the perfect shape, size, and material to fit your needs. Update your existing designer dining chairs, dinette sets and linens that will make your next party the talk of the town.
Your outdoor furniture should match your interior comforts and styles. Whether you enjoy entertaining or solitude, Cabana Home has all the essentials. From verandas to decks, the smallest detail can have the biggest impact. Find the most luxurious designer outdoor umbrellas, tables, and chairs for your next outdoor get-together.
If you're looking for designer home furnishing with that a west coast chic flair, look no further than Cabana Home in Santa Barbara. Design services and interior design are our passion so feel free to contact us or make an appointment today.
Brands We Carry:
·      Janus et cie

·      Thayer Coggin

·      Milo Baughman

·      Lee Furniture

·      Bernhardt

·      Uttermost

·      Visual Comfort

·      Circa Lighting
Cabana Home 
111 Santa Barbara Street
Santa Barbara, CA 93101
Phone: (805) 962-0200
Fax: (805) 962-0220
sales@cabanahome.com
Store Hours: Monday – Friday, 10 am – 6 pm