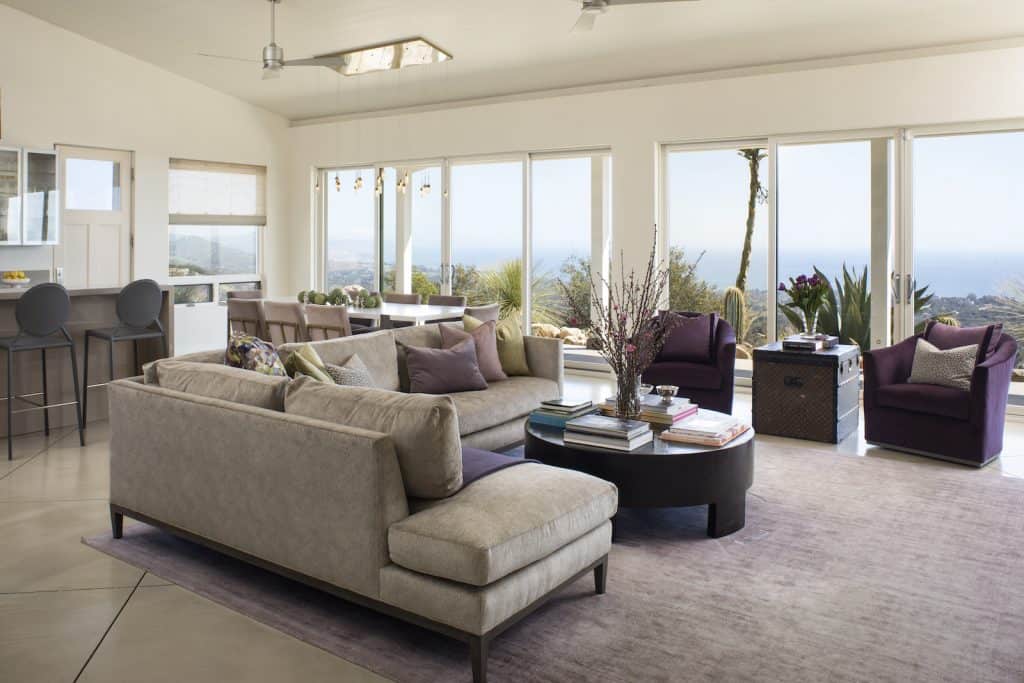 Santa Barbara INTERIOR DESIGN Services & Home FURNISHINGS
If you are searching for the best interior designer for your home, look to Santa Barbara's hip and historic Funk Zone. At Cabana Home, we are here to help you find the perfect blend of sophistication and comfort for your own cabana. Our founders and lead interior designers, Steve Thompson and Caroline Thompson, travel the world to procure hard to find, one-of-a-kind furniture, textiles, lighting, and accessories from American and European designers and manufacturers with an eye to both quality and value. At Cabana Home, you will find remarkable pieces that help you express your style and inspire the design process, making it more enjoyable and efficient. Such inspiration is the first step in any interior design project, and you will find that and much more in our extensive and inviting showroom. Schedule your visit by calling or emailing us today to request an appointment.
Watch Steve on the premier episode of "Classic Homes" on the Magnolia Network.
IN THE SHOWROOM OR AT HOME
Our professional staff is pleased to offer our clients complimentary In-Showroom Design Consultations at our store in Santa Barbara, which includes most aspects of your design, from interior and exterior space planning suggestions to furniture selection, textiles, flooring and window coverings, and upholstery services.
We also offer Virtual and On-Site Interior Design Consultations by appointment in the Santa Barbara area, where our designer will meet privately with you in the convenience of your home for a flat-rate fee. This allows our team to experience the space, the orientation of the home, lighting, your natural traffic flow and even art work or antiques you may want to design around. Then, we will arrange a follow-up meeting at the showroom to present our recommendations.
Whether your aesthetic style is spanish revival, coastal chic or you embrace modernism, our interior design experts will help you create a home that expresses your personal style. 
Meet Our Interior Designers
Caroline's philosophy that a good Santa Barbara interior designer anticipates the comfort of their client, is evidenced in her talent for finishing details incorporating balance, scale and colorful drama. Excelling with a degree in textiles led to a coveted stylist placement at Neiman Marcus, then a successful turn in partnership with Steve Thompson as designer/project manager for their real estate development venture where her signature "livable luxury" was refined. Caroline is deeply involved with Santa Barbara organizations including Girls, Inc., Lotusland, Domestic Violence Solutions, Lobero Theatre Associates, and Santa Barbara Museum of Art.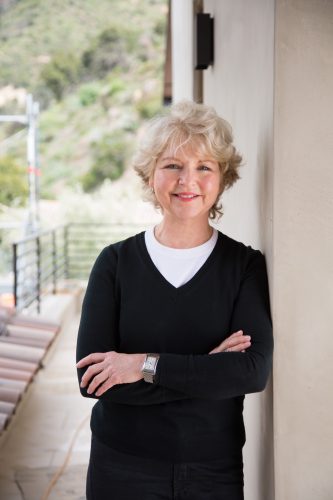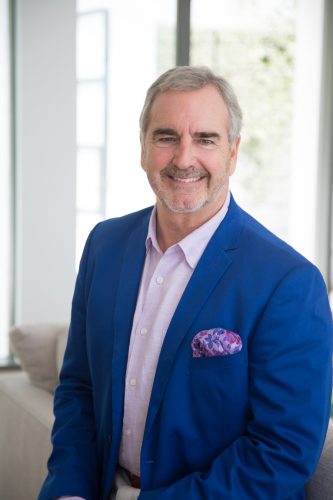 With a career forged as a buyer at the venerable luxury purveyor Neiman Marcus, Steve's eye for the best in decor and design became his unique calling card during his turn in real estate development in the 90s. This hands-on experience with over 28 homes in Dallas, Santa Fe and Montecito in partnership with Caroline combined with his luxury retail background became the magical mix to open Cabana Home. Concerned with art and architecture preservation, Steve is involved with the Architectural Foundation Gallery, UCSB Art, Design and Architecture Museum and has sat on the boards of the Santa Barbara Courthouse Legacy Foundation and Casa del Herrero.
Santa Barbara native Margaret Watson has a passion for authentic crafts and hand-knit textiles which brings an expertise to fine detailing in fabrics, color blending and texture layering. Her degrees in Art History and Interior Design led to competitive recognition by ASID of which she has now been an Allied Member for over 15 years. As a mom and a knitter, Margaret makes time to create blankets for Warm Up America and Project Linus as well as hats for Click for Babies both feeding her soul and keeping her knitting needles sharp.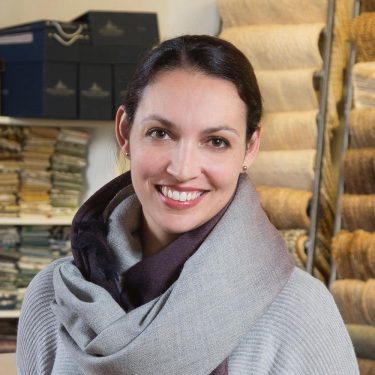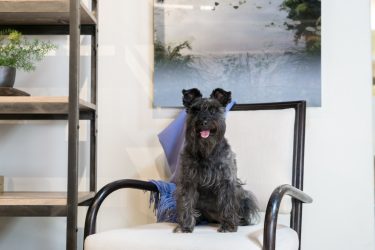 As an expert in our line of animal-friendly high-performance fabrics, Olive reminds us that at the heart of any design project is comfort and happiness. With her background as Cabana Home's resident and self-appointed 'Chief Coziness Tester,' you can find Olive using her experience to showcase the ease of jumping on and off her favorite sheepskin chaise.
FULL-SERVICE INTERIOR DESIGN
Our interior decorators go beyond helping you choose paint and pillows to provide our customers with truly beautiful and functional spaces. We are a full-service design team that can collaborate with the architectural aspects of your interior and exterior design plans for new construction or total remodeling, as well as landscape design. And we offer construction management in the Santa Barbara and Ventura areas.
SPACE PLANNING – Our talented designers offer interior and exterior space planning to create a seamless transition between the indoors and beautiful California outdoors. Space planning and individual room floor plans may include CAD drawings, color boards, and specifications of furnishings, lighting, and finishes.


BUILDING PLAN REVIEW – We review your architectural building plans to help identify and eliminate the most common floor plan deficiencies. We assist in building materials selection and specifications, and can source stone fireplace surrounds, carpeting and flooring, interior and exterior lighting, custom window treatments and shades, paint color, and schedules.


PROJECT MANAGEMENT – Our design team is experienced at managing the working parts of a project from its inception to the finish, saving your valuable time. Our team can manage multiple vendors, detailed documentation and specifications, purchasing, and meeting schedules and deadlines. We communicate directly with all the parties involved and keep the process flowing.


RESIDENTIAL & COMMERCIAL – Many aspects of our design expertise can be applied to commercial buildings as well as houses. We have an extensive library of high performance fabrics, window treatments, wall and floor coverings and finish materials for busy commercially used areas, or homes with pets and children.
For more information about hiring an Interior designer in  the Santa Barbara area, please contact Cabana Home.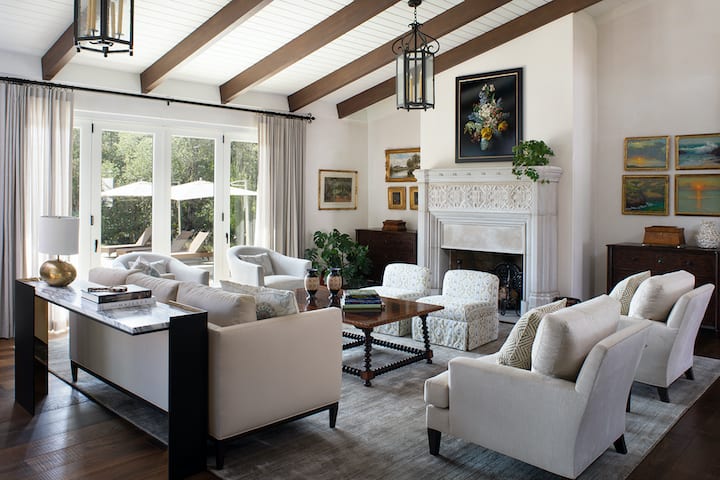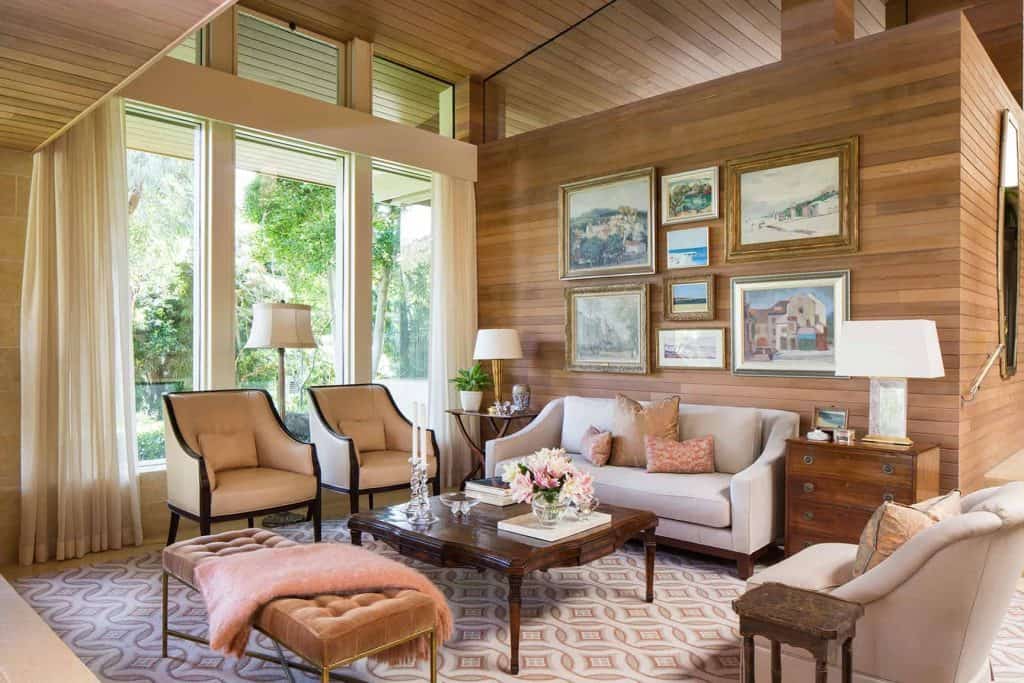 Take it with you, or have it delivered! Cabana Home features same-day delivery for many of our in-stock items for a fee, for local customers only.
Upholstered furniture, interior and exterior lighting, casegood furniture, chests, cabinets, dining and console tables, cocktail and end tables, and occasional tables are available for delivery.
Choose a designer that understands your requirements and whos work reflects the style you're looking for. Make sure your designers pay special attention to what is most important to you. 
We have worked with clients all over the United States. Please contact us with your requirements so we can determine if its a good fit for both parties.