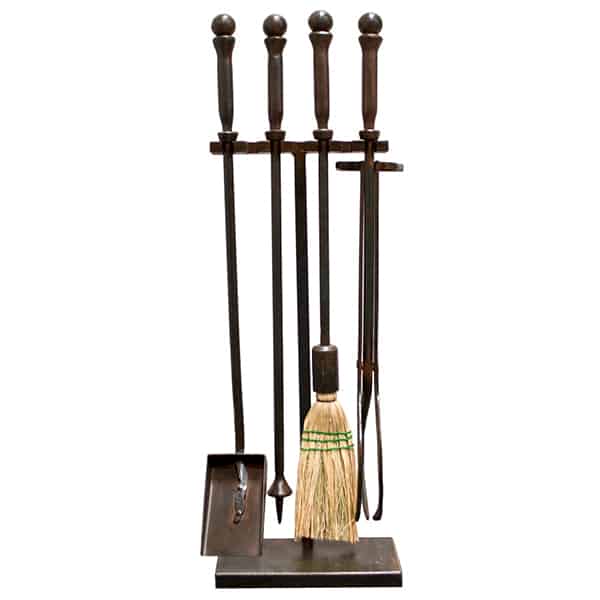 Ballin Fire Tools by Jan Barboglio
From the Ballin Collection comes this set of four heavy gauge Forged Firetools. Supported by a hand forged wrought iron stand.
Raised on a cattle ranch once shared by Mexican revolutionaries,  Jan Barboglio was infused with an appreciation for the culture around her. The memories of an isolated, rugged and primitive beauty continue to be a major inspiration in her artistically filled pieces.  All epitomize a hacienda lifestyle and the elegance of old Mexico.  Aesthetically warm, primitively handsome these pieces are not only collectible but are considered true works of art.
Dimensions: Overall 14″w x 4″d x 34″h
1 in stock