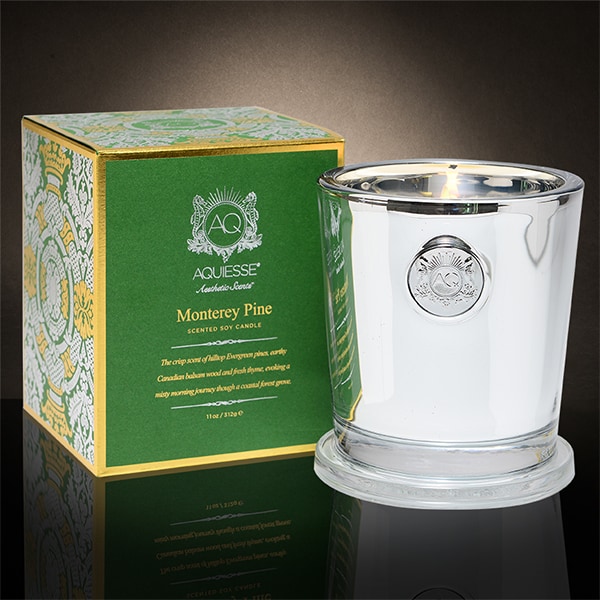 Monterey Pine Candle
Aquiesse Monterey Pine Holiday Soy Candle candle is the crisp scent of hilltop Evergreen pines, earthy Canadian balsam wood and fresh thyme, evoking a misty morning journey through a coastal forest grove.
AQUIESSE Holiday Soy Candle Collection uses a proprietary soy wax blend, having taken years to perfect, provides the perfect canvas for their artistic fragrance creations. Made with organic soybean oil and carefully selected lead-free wicks, Aquiesse candles are unsurpassed in burn quality and fragrance performance.
** Minimum 2 **
14 in stock