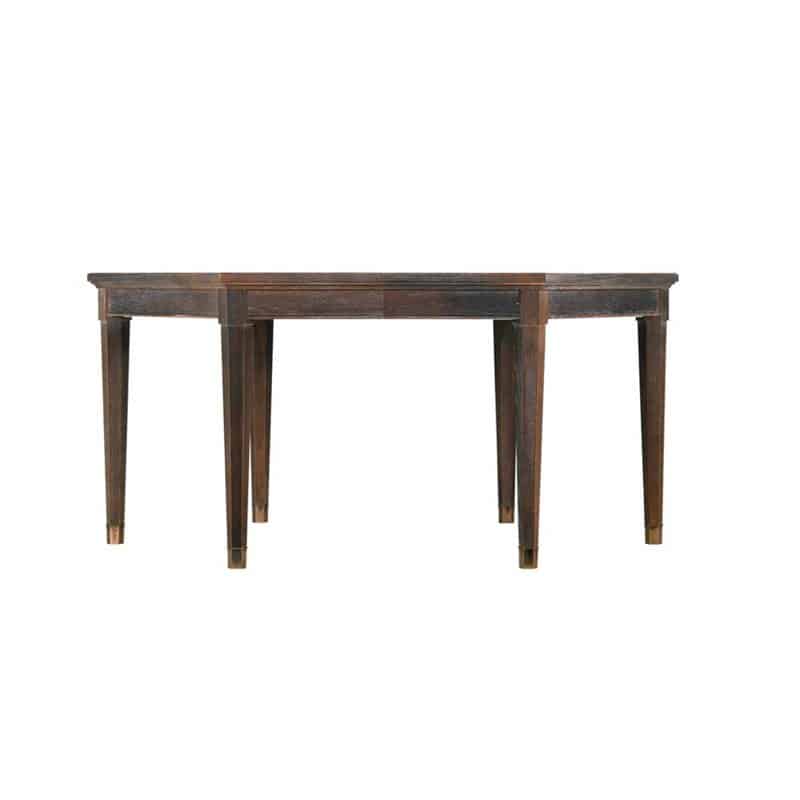 Stanley Soledad Promenade Dining Table
$1,880
Geometry was never as appealing as the bold statement of the Soledad Promenade Leg Table. Its hexagon-shape is spacious enough for six and with the addition of a leaf allows for two more. Metal ferrules on the legs add a touch of adornment, but the table's unabashed appeal lies in its embrace of such a distinctive shape.
Finish: Channel Marker
One 24″ leaf, no additional leaves available, seats six without leaf and eight when fully extended, metal ferrule on bottom of legs.
Dimensions: W 65.75 | D 57 | H 30
1 in stock