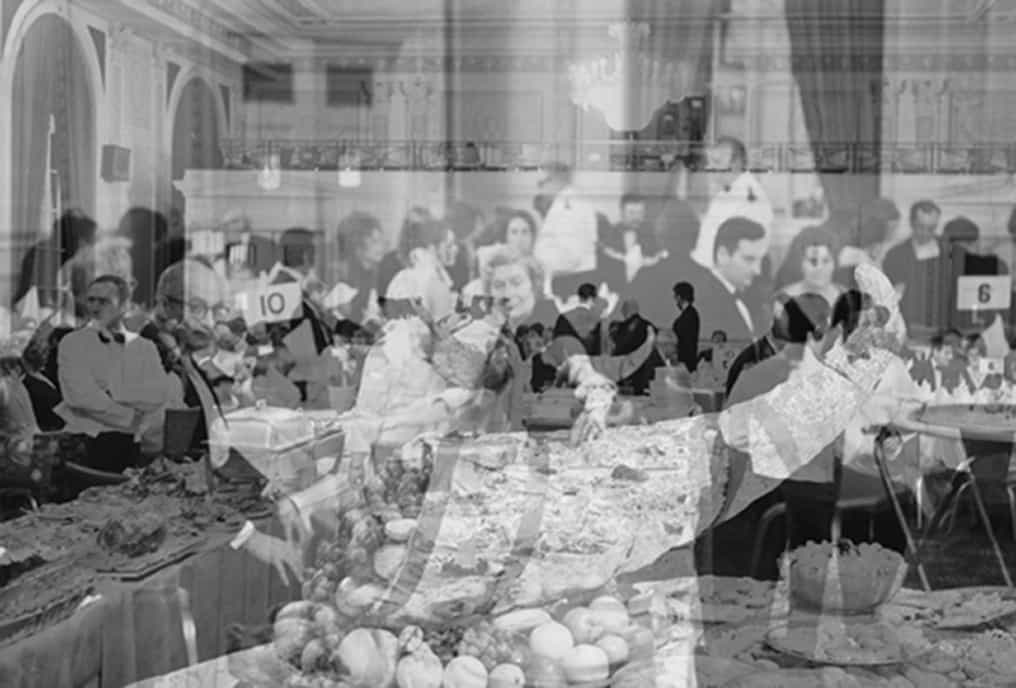 "Cornucopia" 2001 – George Legrady
In Cornucopia, three different images are interlaced together through the lenticular process, a medium which creates the illusion of movement simply by the spectator's changing the angle from which the work is viewed. Photographs in this work were taken by the artist at the onset of his career, and reflect the visual aesthetics of French New Wave Cinema. It is one of eight black and white lenticular compositions created for his solo exhibition "Refraction" (Edward Cella Art & Architecture, 2011). Edition 2 of 5.
Lenticular photograph print mounted on dibond.
Dimensions: 32″ x 47″
1 in stock