Academy Award-winning actress and director, Anjelica Huston continues her renowned family's legacy in film, which began with her grandfather, Walter Huston and her father, John Huston, but as an author as well.
Throughout her career, Huston has received a multitude of awards for her work, including many honors from the National Society of Film Critics, two Independent Spirit Awards, the Los Angeles and New York Film Critics Awards and an honor from Women in Film.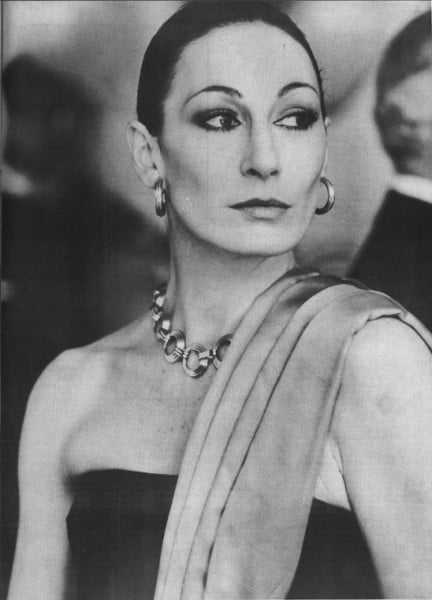 Huston received a Best Supporting Actress Oscar® for her role as Maerose Prizzi in the black comedy "Prizzi's Honor," in which she starred opposite Jack Nicholson and Kathleen Turner.  In 2005, Huston received a Golden Globe Award® for her role in HBO's original movie "Iron Jawed Angels," in which she starred opposite Hilary Swank and Julia Ormond.
Huston most recently starred as Broadway producer Eileen Rand in the musical drama television series "Smash" on NBC.
Huston continues to voice the role of Queen Clarion in Disney's "Tinker Bell" franchise.  Other film credits include memorable turns in Summit's feature film "50/50," alongside Joseph Gordon-Levitt, Bryce Dallas Howard, and Seth Rogan as well as Wes Anderson's "The Darjeeling Limited," "The Life Aquatic with Steve Zissou" and "The Royal Tenenbaums."  Additional credits include Frances Ford Coppola's "Gardens of Stone," Woody Allen's "Manhattan Murder Mystery" and "Crimes and Misdemeanors," Paul Mazursky's "Enemies: A Love Story," Nic Roeg's "The Witches," Stephen Frears' "The Grifters," Barry Sonnenfeld's "Addams Family" and "Addams Family Values," Mira Nair's "The Perez Family," Sean Penn's "The Crossing Guard," Vincent Gallo's "Buffalo '66," Andy Tennant's "Ever After," and Clark Gregg's "Choke."  She also collaborated with her director/father on his final film, "The Dead."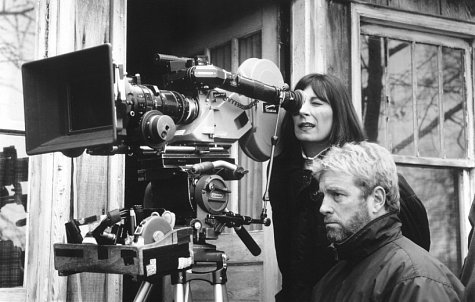 Her directorial debut was an unflinching adaptation of Dorothy Allison's best-selling memoir, "Bastard Out of Carolina," which garnered Huston critical acclaim.  She received an Emmy Award nomination for her work on the controversial drama, as well as a Directors Guild Award nomination.  Huston directed, produced and starred in "Agnes Browne," which was presented at the Directors' Fortnight at the 2000 Cannes Film Festival.
In addition, Huston's television credits include Robert Ludlum's "Covert One: The Hades Factor," a recurring role on Showtime's original series "Huff" and an Emmy-nominated guest-starring role on "Medium."  Huston received additional Emmy nominations for her performances in "Buffalo Girls," "Lonesome Dove," "Family Pictures" and "The Mists of Avalon."  In addition, she voices the role of the superintendent on the Fox animated series "American Dad."
Huston currently serves on the Board of Directors at the National University of Ireland Galway's John Huston School of Film and Digital Media.  She is a member of the Film Foundation's Artists Rights Council, an Ambassador for the California Arts Council, a member of the Save the Chimps advisory council, and a recent spokesperson for both PETA and the U.S. Campaign for Burma.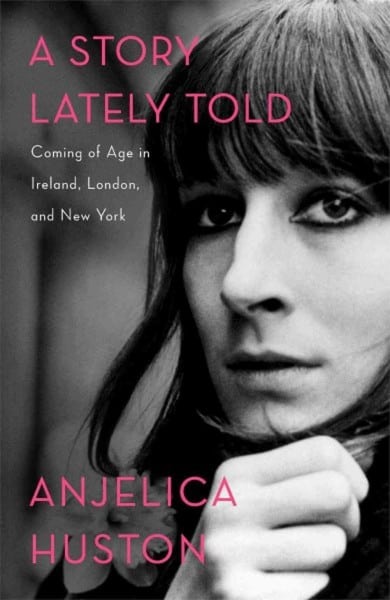 Anjelica Huston's memoir A Story Lately Told: Coming of Age in Ireland, London, and New York was published by Scribner in November 2013.
A Story Lately Told ends as she launches her Hollywood life. The second part of her story—Watch Me—opens in Los Angeles in 1973 and will be published in Nov 2014.