How to make a black & white room inviting and warm.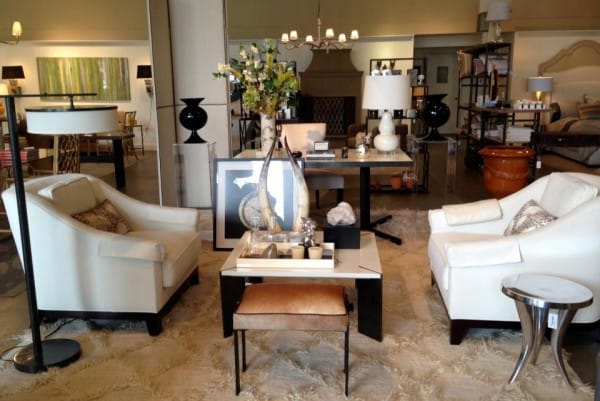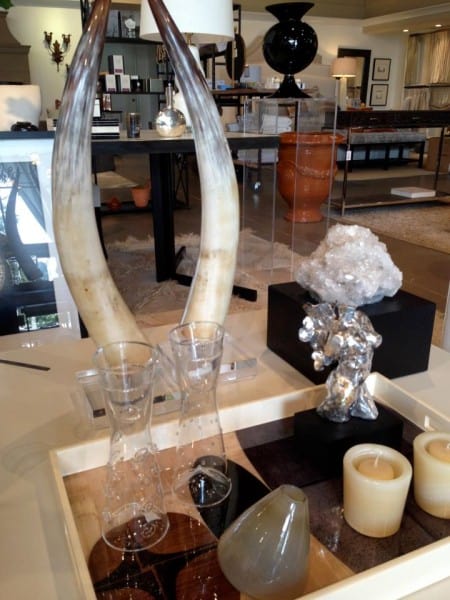 Nothing says classic good looks like a room done in Black & White. Simple, understated and always right. Whether its in a contemporary high rise apartment or a traditional home you cannot go wrong with combination. Here we've used a neutral rug as our base and added oversized white on white upholstery. Then we added a cocktail table and desk with blackened iron bases and polished white concrete tops. A classic white porcelain Ginger Jar lamp is juxtaposed with a contemporary black glass vase on a Lucite stand.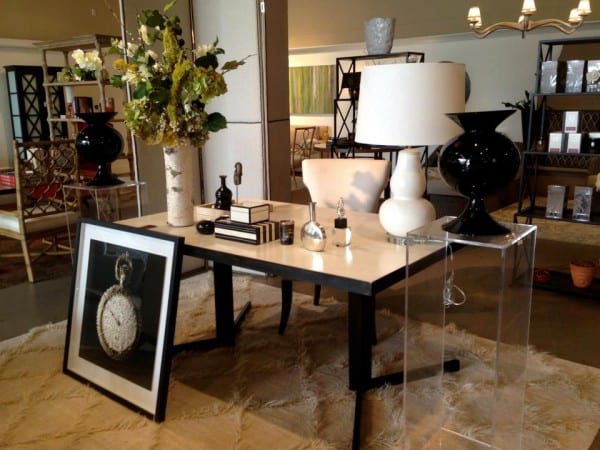 The room is punctuated by photographs of Pocket Watches by Marin artist Barbara Hazen. We think the use of a neutral rug and neutral accessories such as natural horn softens the edge of the room and keeps it from being stark black and white.