From the Gallery at Cabana Home…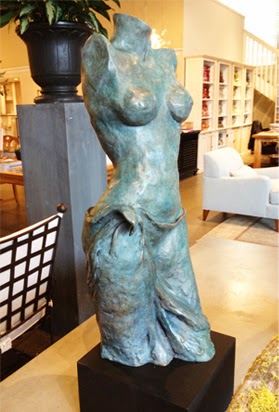 Bronze on view at Cabana Home- Mill Valley
Cabana Home Stores in Santa Barbara and Mill Valley have been selected as representatives of the Artists and Sculptor, Darcy Sears.
Sears, A resident of Northern California studied with Eugene Daub, Tebby George, Bruno Lucchesi, and Peter Rubino to hone her craft as a sculptor, working in clay, ceramics and bronze.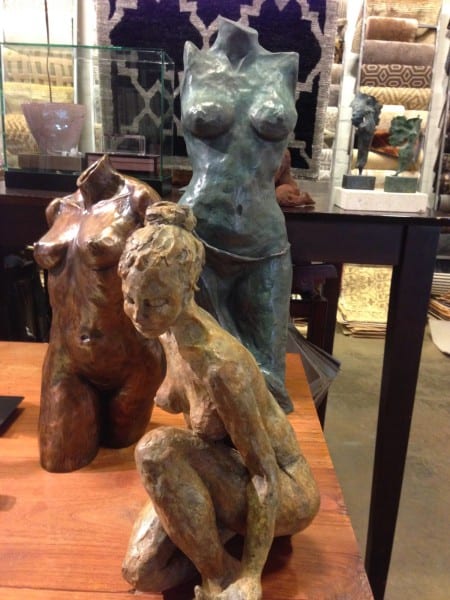 Darcy Sears Sculptures, Nudes, Bronze. At Cabana Home, Santa Barbara
Sears says that she's driven by her need to mold life out of clay. "I watch life unfold, and discover moments of beauty in an ordinary day. These moments inspire my work." She says.
Sears considers Clay a medium with no boundaries or limits.  "Wings can sprout on anyone and trees can have wheels." She says with a wry smile.  "Clay enables me to transform the mundane into something magical."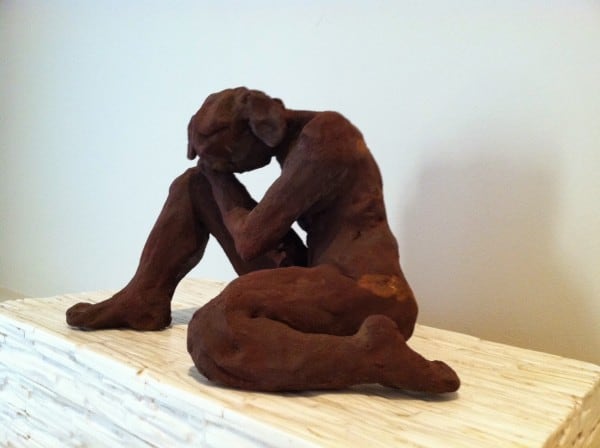 Seated Nude, Clay. Sold
Figure above: "I am interested in the alchemy of the finishes as well.  A rust finish makes my ceramic sculpture look like metal."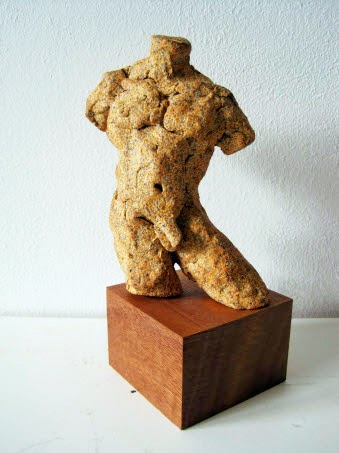 Male Standing, Ceramic
Sculptures by Darcy Sears ranges from realistic to whimsical, from classical to abstract, from serious to playful. One series may explore classical figures, some in stoic stance, others may be emerging from vessels, as though they are breaking out of confining spaces.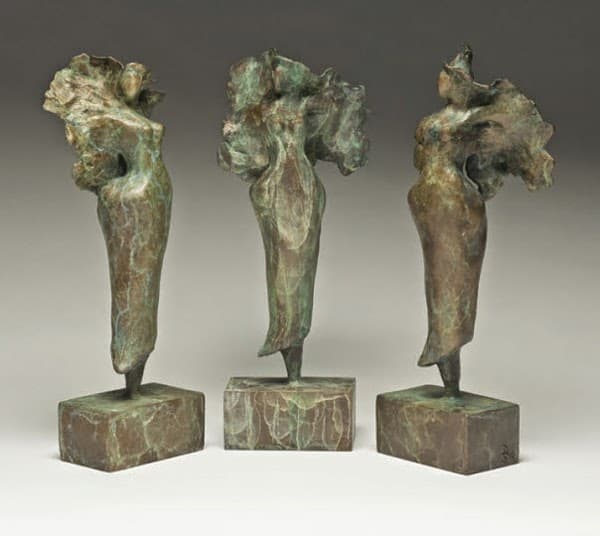 Angels, Bronze. 8″H
Sears is primarily interested in line and form, the contours of the human body.
"I explore the figure in all its imperfections.  All sizes and shapes of the human figure are beautiful and complete in my eyes. While I use models in my work, I may not portray them in a realistic way. I want to capture their mood, spirit, and the essence of who they are."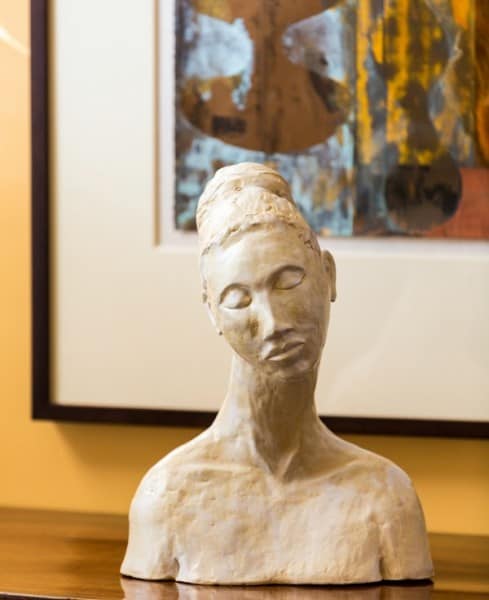 Modigliani Woman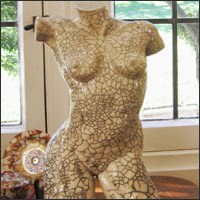 Female Torso, Ceramic
Sears often balances large forms on small bases which is inspired by the ancient symbol for     women, "V".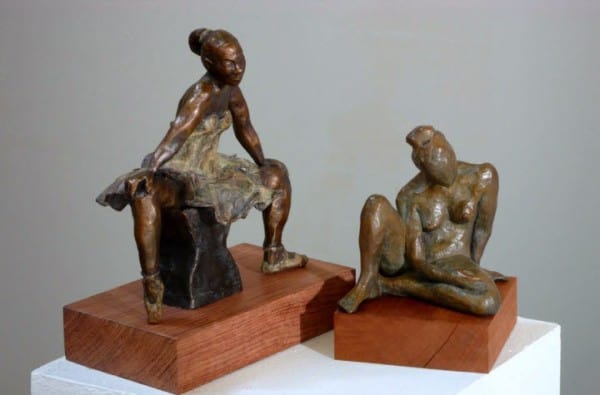 Above, Left: Dancer with Attitude, Bronze. Right: Seated Nude, Bronze
Darcy J. Sears is a San Francisco Bay Area sculptor who has been working with clay for twenty-five years. Born in Southern California, she received a B.A. degree at the University of California, Santa Barbara. She spent many years in the corporate world before becoming a full-time artist.
Darcy's work has been exhibited in galleries in both California and France. In the summer of 2007 she was an artist-in-residence at Saint-Quentin-la-Poterie, an artist town west of Avignon, France.
The program culminated with a successful solo exposition of her work. She participated in the group exhibition, "France Amerique" in Paris and exhibited at the Claire de Villaret Galerie there.
Sears work has been exhibited on three occasions in France, in 2002, 2007 and again in 2008.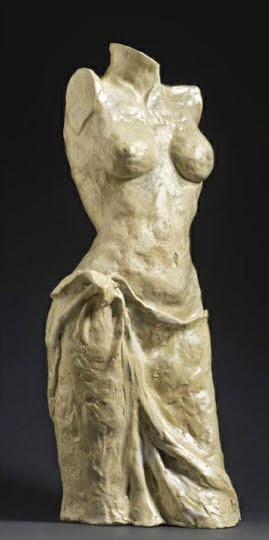 White Goddess, Bronze
Darcy's sculptures are in private collections in the United States, Europe, and Asia. Her work is also available exclusively through retail galleries in California, including Cabana Home Stores in Mill Valley 415.383.0201, and Santa Barbara, CA. 805.962.0200.
Good Night Moon