Hi, Steve's partner Caroline here, on a Blog Takeover!
There is little I love more than arranging flowers. I don't know… they smell divine, they're happy and bright and just bring a smile when your eye lands on them.
But if you're not comfortable with "arranging" multiple colors or types, do you tend to just not have any in the house? Well, let's correct that.
I think in this moment of stressful restrictions, we need to make an extra effort to create bits of beauty in our homes. Here's some easy ideas of how to zhuzh your space by bringing nature in…
1. Send flowers to yourself!
We're sure your neighborhood florist would appreciate the support and let's face it, this is the easiest of all!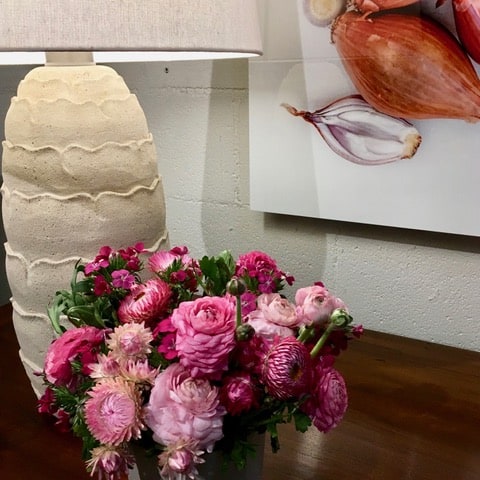 2. Single color arrangements.
Choose a minimum of 3 different types of flowers in the same color and bundle together in a snug arrangement to top a stack of books on a coffee table. Elegant!
3. Single flower type arrangements.
Sunflowers, hydrangeas, or tulips are all gorgeous examples of a bold swath of happiness easily plunked in a vase next to your bed or sink.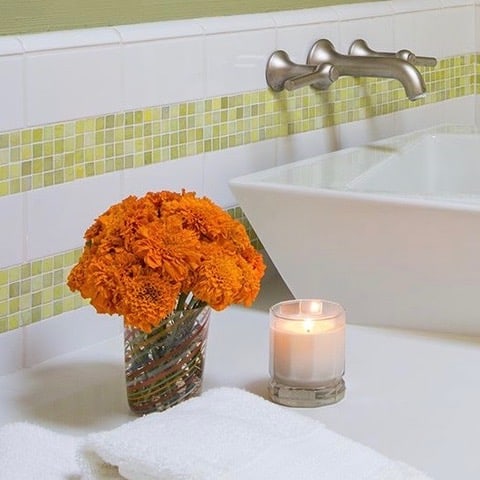 4. Herbs.
Plentiful and inexpensive at the grocery store, herbs' scent make for a delicious dining table centerpiece. Take six small drinking glasses and add a short bundle. Bonus points: choose an herb that is in the meal being served for everyone to pinch a fresh bit to add to their plate.
5. Branches from your landscape.
Tall and dramatic, either blossoming or bare, branches make for simple, minimalist accents. Magazine worthy.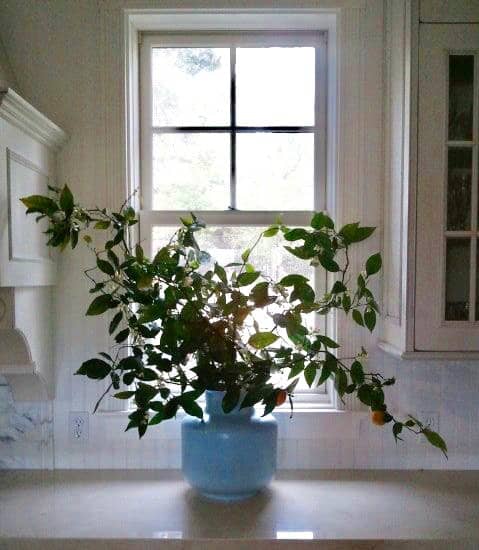 6. Flowers from your own garden.
If you have a green thumb or a generous neighbor, how lovely to trim even just a single stem for a tiny vase on a mantel or accent table?
Truly, floral arranging is one of my most loved things to do – I find quite a bit of zen in the creativity and sheer beauty of it. Stuck for ideas? Reach out and let's collaborate!
~ Caroline