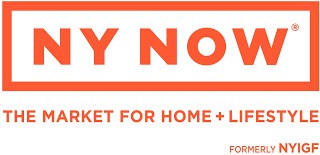 New York Market next week! August in New York… and, yes it's in Manhattan and unfortunately not in The Hamptons.
Same Market, new name: The New York International Gift Show has changed its name to "NY Now 365."
We're here to see the latest and greatest, and News flash…there is no hot flash…  it's 82 degrees in Manhattan, in August! Yea!
The market used to be more spread out with Vendors in the cavernous Jacob Javitz Center and a large portion of it was in the decrepit old Piers on the West side of the city. Now, supposedly it's all going to be virtually under one roof. Most all of the Vendors are temporary vendors, meaning they only have showrooms in New York for this one week. For some of them, mostly European vendors, they do not have any US representation so if we want to see them we either see them at this show or we see them at the Paris show (oh, darn!).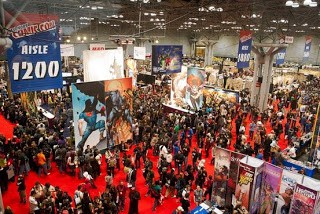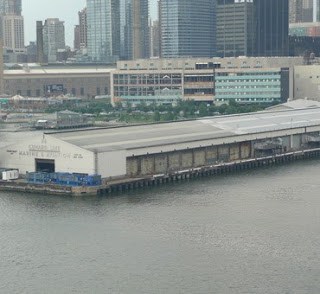 Why We Go
Since the show is made up of temporary vendors, it means that this is where we seek out those vendors that do not have representation in the markets that we regularly attend, such as the Atlanta, Dallas, High Point, or San Francisco markets. The shows promoters tout 2800 Vendors representing over 100,000 lines in 400 categories.
We've met some of our most important resources at this show. Every important residential designer and manufacturer comes to this show to present their newest designs, collections, and products…you see it here first. We feel that our clientele deserves nothing less than the best of the best in design, fashion, selection and price. We find that at this show.
Emerging Design: We love the section reserved for "The Young Designers' Platform", which showcases emerging designers and products (Designers, in business for one year or less).Always a great source of energy and inspiration!
Also in New York.. business wise
There are of course the permanent showrooms of some of the better known lines such as Ralph Laruen Home, Hermes, Calvin Klein, Donna Karen Home, etc… These are much more dignified venues in that they are professionally staged and housed in somewhat elaborate digs such as the Ralph Lauren Home Collection located in one of his spectacular vintage Eastside mansion cum showrooms, or Hermes from the upper reaches of a Skyscraper overlooking Manhattan.
Yes, yes, yes, glamour, glamour, everywhere… well not exactly! After a day traipsing around Manhattan, we are a bit bedraggled and are more interested in a comfy chair and a cool glass of water than our surroundings. We are here after all to work, and that we do. We take this opportunity very seriously, and make the most of every minute in the day. By night fall, we can little more than fall into bed and order room service. So much for hitting the latest restaurants!
Confessions!
We must confess that we do go in a day or two early to shop the stores on the avenues, mostly 5th, and Madison, and venture as far south as SOHO and the Meat Packing District. It's important to see what's showing in the stores, sensing the trends for color and style emanating from these fantastical store window displays. It is really is a visual orgy, especially the windows at Bergdorf's.
Another Confession: We take in the Museum shows: So far we've seen the James Turrell Show at the Guggenheim, and experienced the centerpiece of the show, Aten Reign, a monumental piece placed above the center atrium of the spiral museum.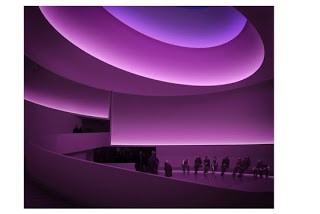 Also the Ken Price show at The MET, below: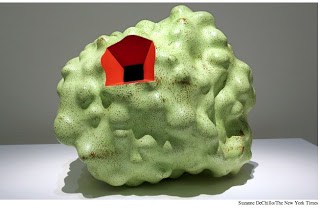 And the Le Corbusier Show MOMA, below: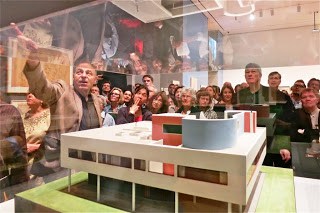 And another confession: We also take in one Broadway play every year. Last night we saw Kinky Boots, this year's Tony Award winning Best Musical, starring music from Cyndi Lauper. From what I saw watching the Tony's, it's not your grandma's musical soap opera, and from what I saw last night this is one of the most incredible musical's I've ever seen. High energy and outstanding  performances by the two male leads, a straight one (Stark Sands as Charlie), and a drag Queen (Billy Porter as Lola- the winner of this years Tony Award Winner for Best Actor in a Musical). What a great show, sweet story with a happy ending, is not to be missed.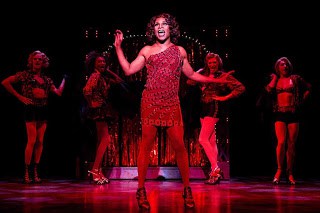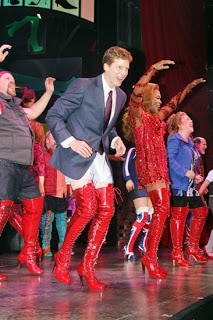 Photos above:
Top: Lola and her drag queen ensemble, the Angles;
Bottom: Charlie in the finale with Lola and the factory works
Preview
Here are some of the vendor teaser emails that I've received prior to the show. Not saying they are the best or the worst (okay there is one in the worst in show category), but these are the teasers we've received so far.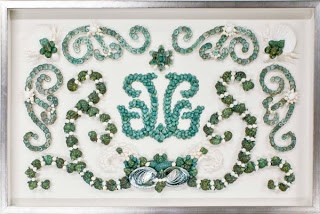 Grotto Shell Work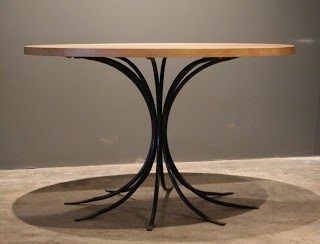 Dining Table with iron base and reclaimed wood top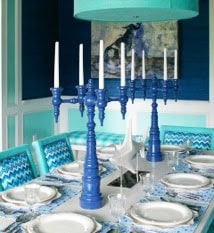 Wood carved and lacquered Hamptons style Candelabra
All righty now, its late and I'm going to bed, but I can't sign off without giving you a taste of the "Worst in Show", below: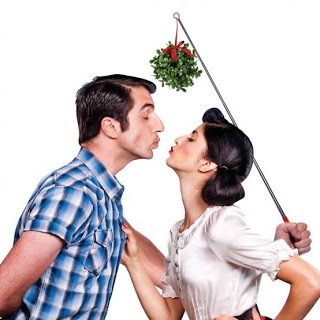 Extendable Mistle-toe, touted as "the hit of your holiday party!"
HaHa!