Baker Katrine Chest by Milling Road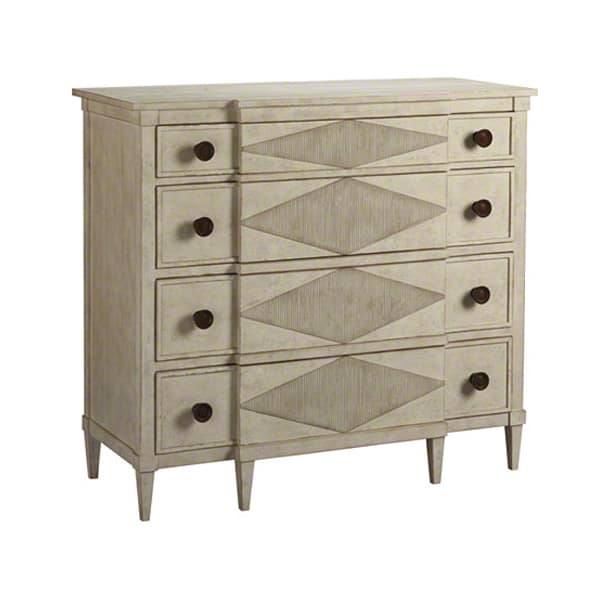 The Katrine Chest has a distinctive breakfront form and a mottled Frost finish. A raised and reeded diamond motif changes with the light-a playful graphic quality and effortless designer touch.
Suitable for a bedroom, dining room, or the living room, this is a very practical way to contrast a wall color. The Frost finish has its own character, but it also richens the backdrop. The result is a clean lined statement readily mixed with traditional, casual, and even contemporary interiors. Proof that a standout item doesn't have to be forced or fussy.
For more information click here.
To purchase please call 1 (877) 214-0200