The Design Guy is just back from Modernism Week in Palm Springs and it was truly a celebration of everything modern, from mid-century interior design, to architects and furniture, to fashion, and celebrities. The mission of Modernism Week is "to celebrate and foster appreciation of mid-century architecture and design," and that it did.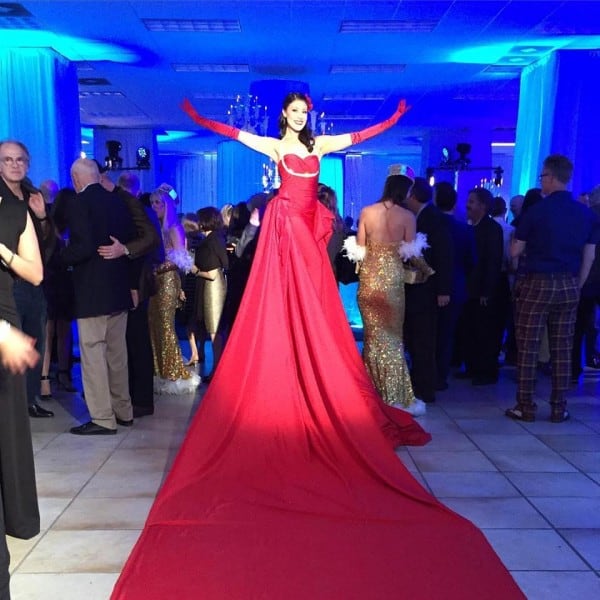 There was more than one red carpet opening (a bit of a stretch) and an open house for every taste. There were lots of ways to see mid-century architecture, from a fun open-top double-decker bus, to a self-guided driving tour at your own pace. One of the best tours was the "Desert Eichler's" which featured the homes of groundbreaking mid-century home builder Joseph Eichler, which are now being built again by local developer KUD Properties using the original architect's plans.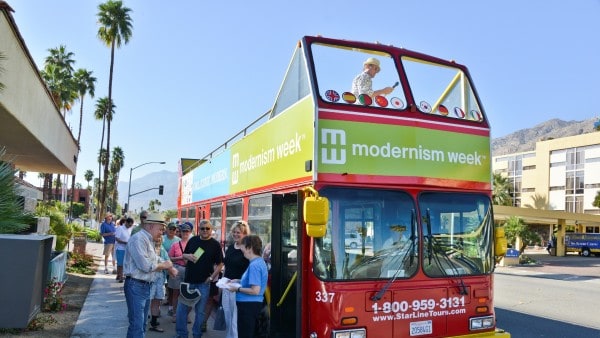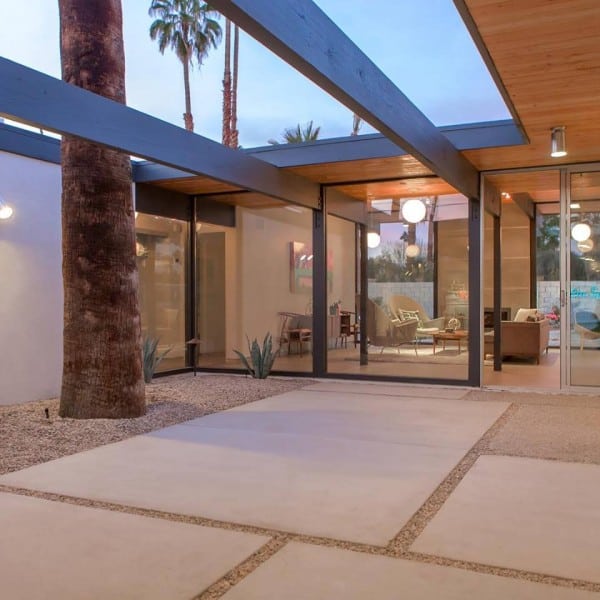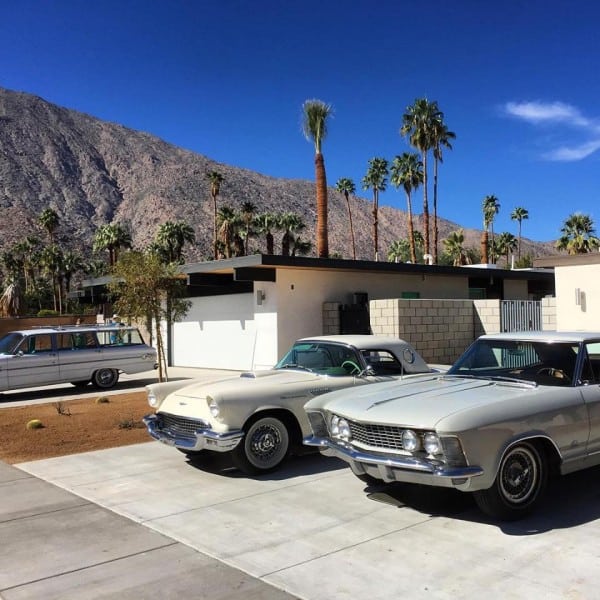 Eichler was a proponent of equal rights long before it became a cause celebre for offering a buy-back guarantee that, "if you don't like your neighbors I'll buy your house back." The homes were furnished with art and mid-century furniture including period cars parked in their driveways.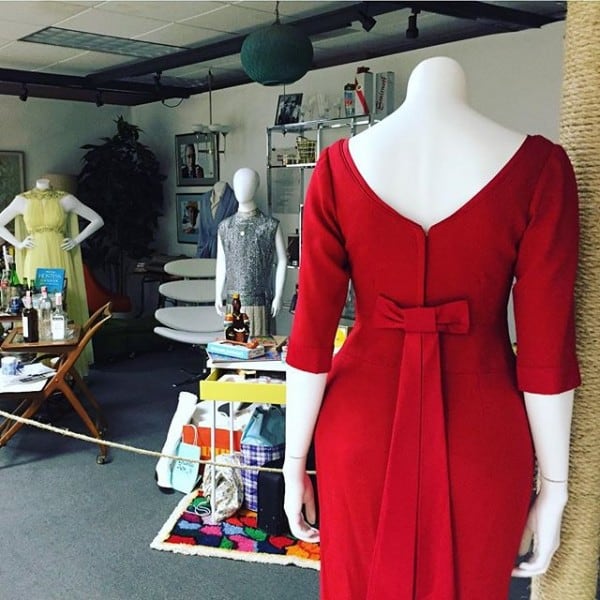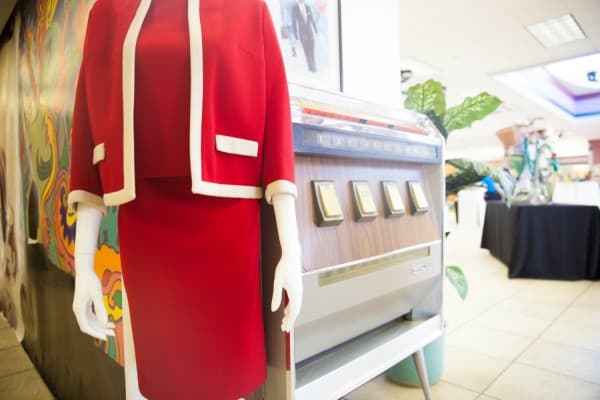 And, of course there had to be a "Mad Men" Party featuring some of the cast, set designers and costumer crew of the famed television series as well as a lecture on same. Don Draper was nowhere to be seen but there were more than enough guests dressed in mid-century garb to fill the void.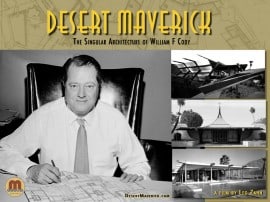 The film, "Desert Maverick – The Singular Architecture of William F. Cody," had its world premiere during the celebration. There was a Q&A with Vladimir Kagan and Michael Boodro, Editor-in-Chief of Elle Décor Magazine, where Kagan shared this quote: "To be eighty years young is more cheerful and hopeful than forty years old."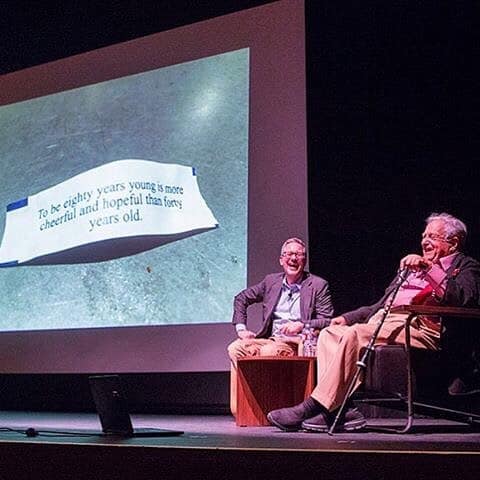 There was the Palm Springs Modernist Show and Sale at the convention center which was filled with dealers of mid-century furniture, art, and collectables from across the country. We spied several vintage Milo Baughman for Thayer Coggin chairs, a recliner, and sofas which was exciting as Cabana Home Santa Barbara is gearing up for a Milo Baughman/Thayer Coggin show in late March.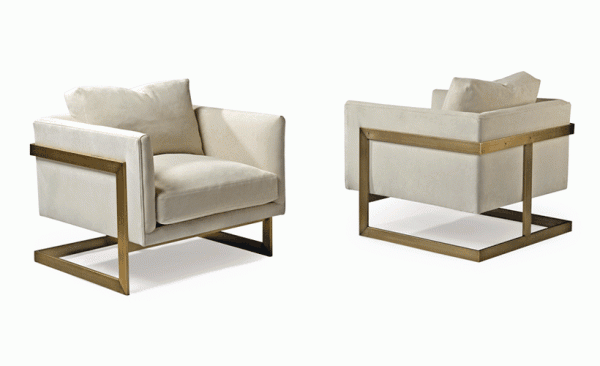 There was a personal appearance by Barbara Sinatra and author Andrew Howick signing the book, Sinatra: The Photographs.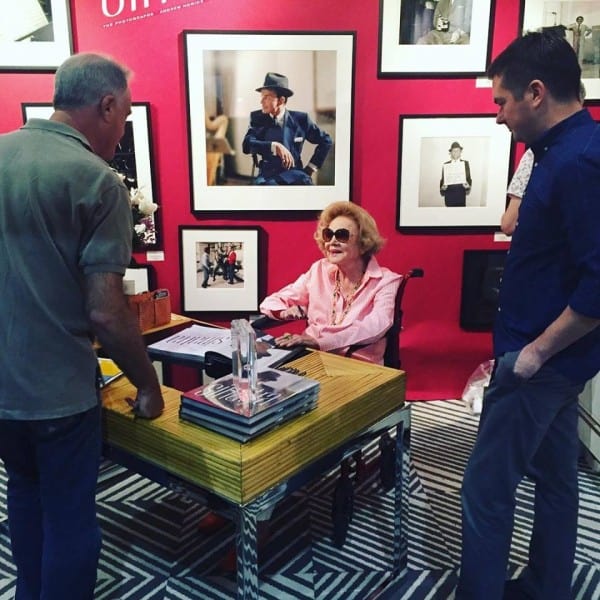 There was even a tome produced especially for this week, Desert Modernist: The Architects Who Envisioned Midcentury Modern Palm Springs, which features "12 groundbreaking architects and their work that shaped desert modernism."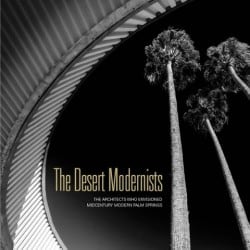 Each year there is a Show House, the leadership headed up by local designer Christopher Kennedy. This year's house featured the work of designers Martyn Lawrence Bullard, blogger and tastemaker Kelly Golightly, Bravo's Carson Kressley, HGTV's Jamie Durie, Michael Berman and Patrick Dragonette, and others.
More on the Show House, the Desert Eichler's, and a party or two in, "Modernism Week 2016. Part II of III".